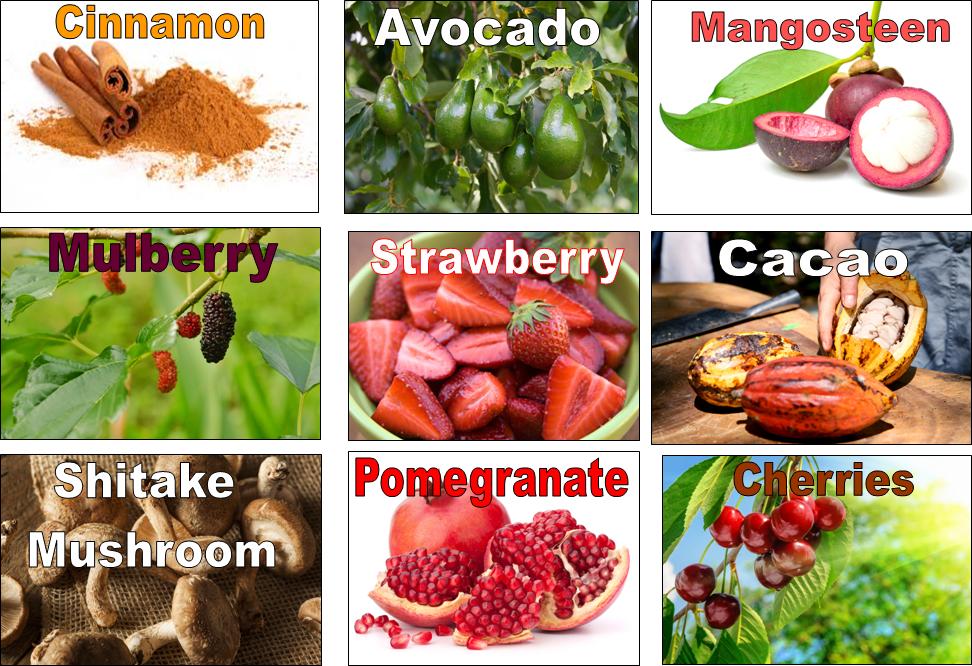 Superfood
Posted at 16:06h
28 May
in
Health
What is a Superfood?
A superfood is a food item that has been scientifically proven to contain special properties when properly harvested and processed. When it is ingested in sufficient quantities it provides humans with elements that enhance human life.
Heat vs Cold Processing
The use of heat during the processing process usually destroys the food item's benefits so look for food that is processed using a cold method of extraction or cold-press process and avoid items processed using heat. One exception to heat extraction is tomatoes. When tomatoes are cooked the goodies are actually doubled meaning the raw tomato daily requirement of 15 (10 cm) tomatoes is actually reduced to 7 tomatoes daily. So enjoy your tomato juice, ketchup and pasta sauces but watch out for their sugar content.
List of Superfoods
This is a list of proven superfoods: cinnamon, avocados, mangosteen, pomegranate, strawberries, cherries, shitake mushrooms, matcha tea, saffron, seaweed, tiger nuts, mulberry berries, cacao beans, goji berries, quinoa seeds, golden berry, chia seed, buckwheat, sunflower seed, mung beans, tomatoes, spinach, sky berry, chlorophyll and others as we uncover them and do the research to show what they do, how they do it, how you use it, and that they have been scientifically proven to work.
We will discuss them on their respective separate pages.
Please feel free to visit our Superfood Pinterest page for links to Superfood recipes and  Sign up for our blog release notification.
Student Care